Before I write this post, I would like to say this is just my point of view, this is just how I see my life as I know everyone is different, they have their own priorities, responsibilities, circumstances, way of seeing life, etc.
I was always interested in seeing the world, seeing different cultures with my own eyes. As a child, I travelled extensively in different parts of India with my parents who themselves love to travel. I was never good at studies & never cared much about it, but I can say I had a great life since childhood till college days as I used to travel & play different sports, especially cricket & Chess. I always wanted to see other countries but didn't have my own money & in general travelling outside India seemed to be expensive so we decided against it at that time.
Yes, it's true flight tickets are expensive, but other things can be managed if you are backpacking. Also, you can get good rates on your flight tickets if you plan bit early & smartly. After getting out of college, I just worked & did nothing for almost four years, then I realized – what am I doing with my life?! I was not born just to work my whole life & then die. I wanted to live my life as I used to before beginning to work. Of course work is important, as it gives me money to pay my bills, fulfill my basic needs, & helps in buying flight tickets. But, we all have just one life & the time is very limited. I don't want to have a life where I am making millions & don't have time even for myself. I would rather like to earn less, but have the time to spend with my family, loved ones & to realize my dream of seeing the world.
Since I always wanted to see the world, I decided to use my money in realising my dream. I did my first solo trip to Lithuania & Prague last year. I stayed in hostel & Airbnb shared room, used public transport, walked as much as I could just because I wanted to feel the culture, meet the people, integrate with the locals, experience the whole thing from being there amongst them & not just taking pictures of the important sights, staying in luxury hotels where you are completely alone & seeing the place by booking a car where you are, again, cut off from the locals. I would always recommend this – best way to experience any place is by walking or cycling, or even through public transport. But then again, some people are tourists, while others are backpackers/travellers, depends on how you want to travel.
Travelling gave me a completely different perspective from what media used to tell me about Europe though I never believed it 😀 I am not saying everything what media tells is false, but then everything that they talk about isn't true either, sometimes overly biased. Being an Asian, I felt absolutely zero racism in Europe, found people friendly, free-minded & polite. Just to give you some examples, I had hosted a Czech guy through Couchsurfing here in New Delhi. He came to pick me up from the airport when I reached Prague & used to come to meet me every evening after finishing his work. I asked for directions to my hostel from a mother & son in Prague, they were going in some other direction, when I asked them they just said to me "come" & started walking with me in opposite direction of where they were going earlier. After walking 15-20 min asking directions from different people, they finally dropped me at my hostel. I had a similar experience in Vilnius, when an elderly couple stopped their cycling to show me the direction to the bus stop & started leading me to it and later dropped me there, even though, I requested them not to as I thought I can do it myself. It was very helpful from them. I met a Lithuanian guy on my flight to Vilnius, he invited me to his birthday party which I attended & met his friends & family. He baked some delicious local cuisine which we all enjoyed. I met a Lithuanian girl in Vilnius, she took me to Trakai & to a village where I met her friend, his family & picked some fresh strawberries from the garden. She also dropped me at the airport. I had an amazing time in the hostel I had stayed in Prague where I met some amazing people of different nationalities. My Airbnb host was more like a friend than a host. She made sure I have no problems while staying at her home & also baked pancakes for me.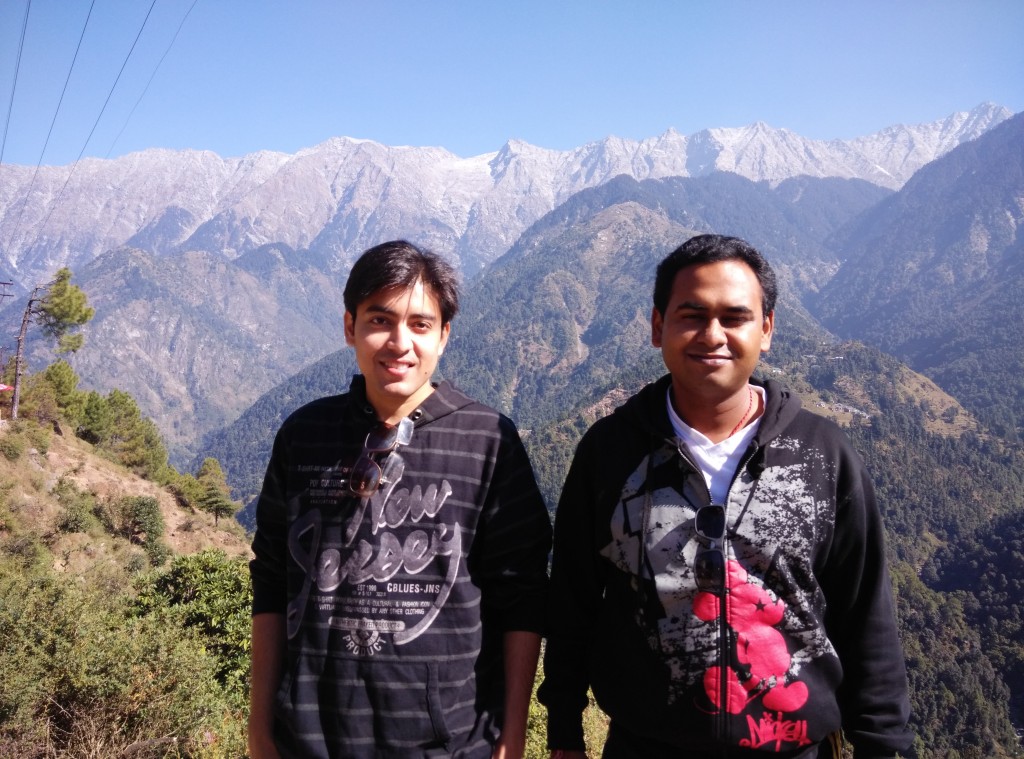 I can go on with this list of all the great people I met during my first solo trip which was of only 11 days, all this you can only experience when you travel. There is a huge list of my travel experiences in different parts of the vast India which I will share in my other posts in Journeys section. This is just the start of my travel journey which is never going to stop while I'm still breathing.
Travelling broadens your horizons, makes you more open minded, makes you more tolerant towards different cultures, different people. It transforms you into a completely different person, for better. People are great all over the world; all you need to do is to open your mind. Travelling is like an addiction, travelling is living!