Backpacking India gave us a chance to spot some really beautiful sightings. One of them is the McLeod Ganj. McLeod Ganj is around 9 Km from the town of Dharamshala and around 494 KM from New Delhi. It comes under the state of Himachal Pradesh and has a population of around 11,000 people. It is home of the Dalai Lama, many Tibetan refugees and it's just beautiful in general, with spectacular scenic views!
If you like mountains, nature, waterfalls, trekking, paragliding, yoga, meditation & massage, then you would surely like it here. It is quite a fascinating place to see, but it also gives you the chance to experience it while doing all the activities mentioned above. To be fair, most places in this country give you the opportunity to see AND do, if you choose backpacking India.
It has become quite famous amongst both Indian and foreign tourists. Even though it's so popular, it is still not an expensive place to visit compared to some other areas you might discover while backpacking India.
I went there in October of 2015 with my three friends. We took an overnight train from New Delhi to Pathankot and from there we took bus which takes around 4 hours. Alternatively you can take a direct bus/taxi from New Delhi or fly to Dharamshala and from there you can take a bus/taxi. We booked two separate rooms each of which cost us around $9 per night each.
We also visited Dharamshala, nearby village Naddi & Dharamkot. You can go there by booking a cab that costs around $4-5. We also wanted to trek to Triund as well but unfortunately we could not go as I slipped on one of the mountains & hurt myself before.
The best way to experience the area is by walking or just standing somewhere and enjoying the view and feeling the tranquillity. Alternatively, you can rent a bike/scooty/Bullet at the cost of around $12-15 per day.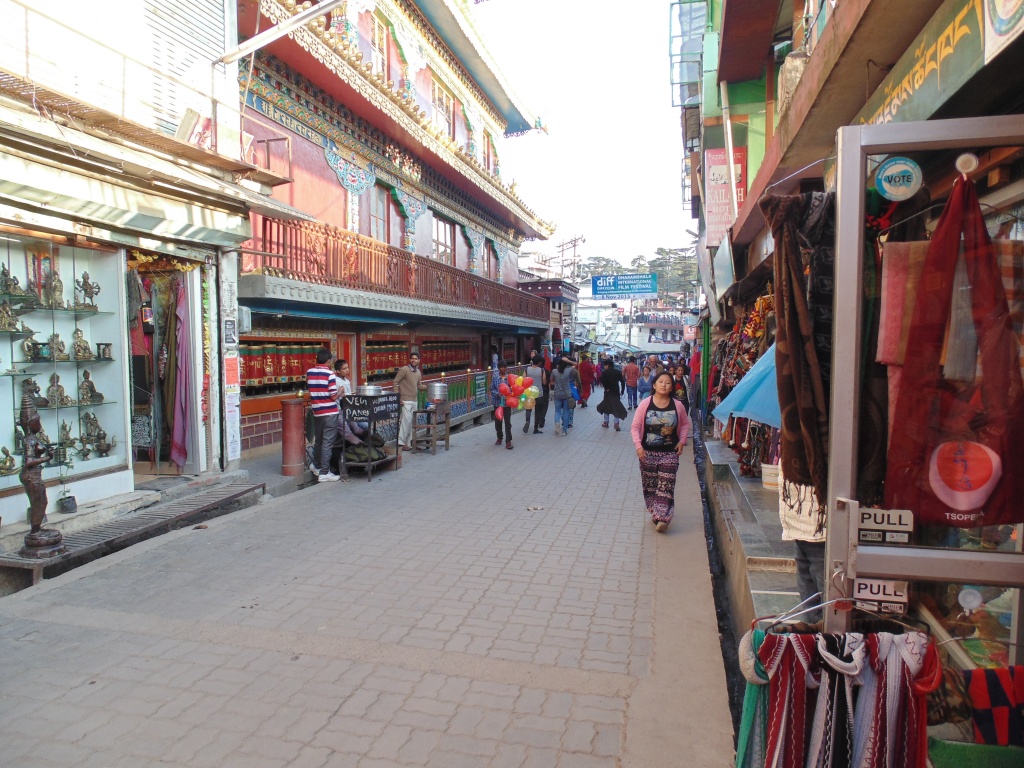 McLeod Ganj & nearby regions are special in their own ways and a must visit place when you are in India.